Maybe it's music making month that has me exploring more new music out there. Or maybe it's just the fact that I've been rather introspective lately, looking at various sound design ideas, and needing to take a break from tutorial writing (don't worry, I'll be back with more tutorials soon). But right now I'm looking more at what other people are doing out there. Instead of writing a tutorial this week, I decided to present a few things that are inspiring me. My tastes lately have gone more ambient and less dubstep, drum n bass, and whatever other new "step" is the new vogue.
So here are some of the things that are playing on rotation in my iPod, and some new material that has me going "wow, now that's cool." I'd be interested to hear what you all think of these artists and tracks. So feel free to comment and tell me what your opinions are. And let me know what you have on rotation in your iPod. Any ambient, drone, or glitch suggestions would also be welcome.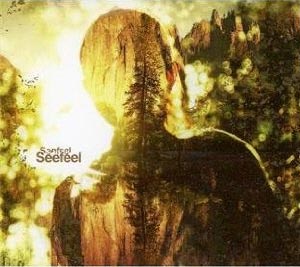 First and foremost is a CD that I recently purchased which at first listen didn't catch me. The second time I listened to the whole CD front to back and it instantly connected for me. Now it's the one CD I play from start to finish continually. It's the number one CD on my iPod, and if you like your ambient served to you in a crunchy, distorted, and feedbacked guitar-based way, then this will certainly hit the mark. It's Seefeel's self-titled CD from this year, and I would definitely recommend it for some blissed-out mystical journey with a big kick.
What I really love about it is the lush layers, distortion, feedback, and the power that each track brings. After a 15-year hiatus, and a line-up change, they seem to still have what it takes to inspire me. And it's nice to hear their sound get more gritty, and I think their choice to bring guitars back into the mix is spot on.
A note about the CD cover: This music feels exactly like the picture IMHO. Of course that's why they're called Seefeel.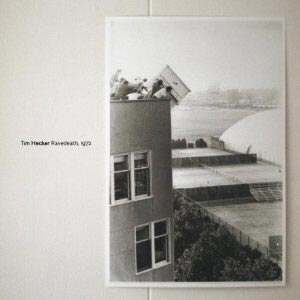 Perhaps it's the fact that Tim is from my hometown (Montreal, Canada) that has me curious about his music. Or perhaps it's the CD cover image of the first "Piano Drop" at MIT in my current location in Boston that has me intrigued. No, wait. Maybe it's the fact that he's done most of the recording sessions for this CD on a church pipe organ in Iceland. Well, now there's just so many reasons to listen to this, that I couldn't pass it up.
Interestingly, the music comes across very sparse, but very dense and all-encompassing. It's broody and almost apocalyptic in nature. There's elements of Eno here. There's the spaciousness of emptiness. There's the beautiful emmersive experience that just cries out "Ambient" in my head. This is what ambient can possibly be in the right hands. I can't wait to get this CD and give it a full and thorough listen from start to finish. It's the kind of music that forces you to lie in bed, close your eyes and just lose yourself in it.
The moment I listened to this artist, I was hooked. The sampling is awesome and the sound is extraordinary. As one of the soundcloud reviewers said on his channel, he deserves more attention. And it's true. I have Ed from EditEd4TV fame to thank for introducing me to this artist's work. So have a listen. I don't think you'll be disappointed. That is, if you like ambient breakbeat. The one thing that struck me about Esselfortium is the connection it placed in my mind with older progressive bands such as Tangerine Dream. The feel is definitely there. But the sound is just as clean and melodies are more traditional.
It's worth a listen if you have a keen interest in quality musicianship, and still enjoy the founders of progressive ambient from the 70's — Kind of like prog rock takes an ambient U-Turn, then came out to a complete stop in 2011. Nice work here.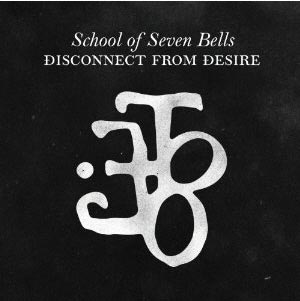 I know this is more main stream, but I can't seem to shake this off my iPod for anything. The vocals from twin sisters Alejandra and Claudia Deheza and the guitar and production work of Benjamin Curtis are really well put together. Cohesively shoegazish and very ethereal. The band seem to take off where My Bloody Valentine left off. Though this is their second CD, they still hold everything together well. Though, I still tend to like the first CD Alpinisms better, as I think it's more raw. But there's nothing wrong with this CD as well, and both get a lot of air time when I'm on the road.
I think I also have an affinity to them because they maintain their own blog. Something a lot of musicians don't do, but should. Note to all you bedroom musicians out there: start a blog, get a website, and get your name out there!
What list would be complete without something from The Orb. At least my list that is. Well, I can't knock the Orb. They were pioneers of Ambient Dub, and broke out a whole generation of chilled out rave youths. So this purchase for me was a no-brainer. And the fact that they teamed up with David Gilmour (finally doing something Pink-Floyd-esque) is a bit of a treat.
I have to make a confession: I love long drawn out ambient tracks that progress and move over time. So to get a single track in two 20-minute parts was really nice. A clean break from the everyday 3-5 minute soundscape that everyone is used to. The tracks have a chance to breathe and develop. And that's a very integral part to ambient as a genre.
So does this CD hold up. Yes and no. It's a great CD overall, but it's not what I would consider the best from either artist: The Orb nor Gilmour. For the most part, Gilmour voices a few words and does his guitar thing. And the Orb seem a bit tried, tested, and tired. It's not that the CD is bad. It's had a lot of listens from me already. It's just that with the wealth of everything else out there, and with their track record for breaking boundaries, I guess I expected more from them. It's still a very solid CD and the music production is really wonderful. But it also falls a little flat for me in places. I'm still a die-hard fan, but next to all their other ground-breaking work over the past 25+ years, it kinda made me go "eh. ok. so what?"
Still worth a listen though.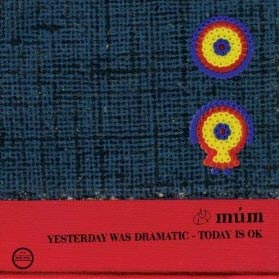 Still one of the best musical glitchy debut CDs of the decade, and gets a lot of airplay from me. I have most of their CDs, and I have to say this one is the best of the bunch. My favorite track is "Asleep on a Train" which just sounds like perfect music to fit the title. This group is from Iceland, and I would say this is one of the best "mood CDs" which fits my personality perfectly. It's quirky, upbeat and downbeat from track to track and it weaves in and out of a really nice journey which makes the listener focus very deeply on what's being played. Perhaps because I like to create music myself, I tend to listen harder than others. But I think this could have appeal for everyone who is willing to listen to some of the outer edges of our tiny little pop culture.
Most of their newer CDs since this one go down a very folksy path, and that's not a bad thing. But it's not necessarily MY thing either. This CD is much more electronic and glitch, and holds it's head up high above a lot of others that were produced 10 years later.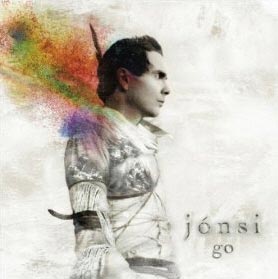 This is the guy from Sigur Ros (I must have a weird affinity to Iceland this year). His first solo project was taken from lots of recordings that didn't quite fit the Sigur Ros style. The CD is an interesting musical journey that is somewhat akin to Bronski Beat's Jimmy Sommerville vocals, and modern day acoustic ambient. The cross-breading is superb. The best song on the CD by far is "Grow Till Tall," the second to last track.
His vocals are haunting high pitch yearnings for what? I have no clue. But it all just works. And even cooler is that I heard a rumor that all the music on this CD is from acoustic instruments. No digital instruments. Which is refreshing in this day and age, and for this genre especially. Have a listen for yourself.
---
So that's just some of the stuff loitering around my iPod or waiting to be purchased. Any suggestions based on these tastes? What do you think of these artists? I'd love to get your feedback. As always, never forget to stop and take a minute to listen to the music of others. It can be its own reward, and it will help tune you into sounds and ideas for music-making of your own.